The Ford Mustang is back for 2019 with new features, the iconic Bullitt trim, and its legendary performance. But not only is the 2019 Mustang a performance car through and through, it also offers a surprisingly comfortable ride and is the perfect all-rounder for Oskaloosa families that want to add a performance car to their stable while maintaining practicality.
At Kraig Ford, we have the new 2019 Ford Mustang, and a large selection of Ford performance options. Located at 1201 S 17th St in Oskaloosa, IA, Kraig Ford is a full-service dealership that can help with financing, appraising your trade-in, and of course setting up a test drive of the 2019 Ford Mustang. Give us a call at 877-414-3717, and we'll get you out on the road. Now, let's take a deeper look at the 2019 Mustang.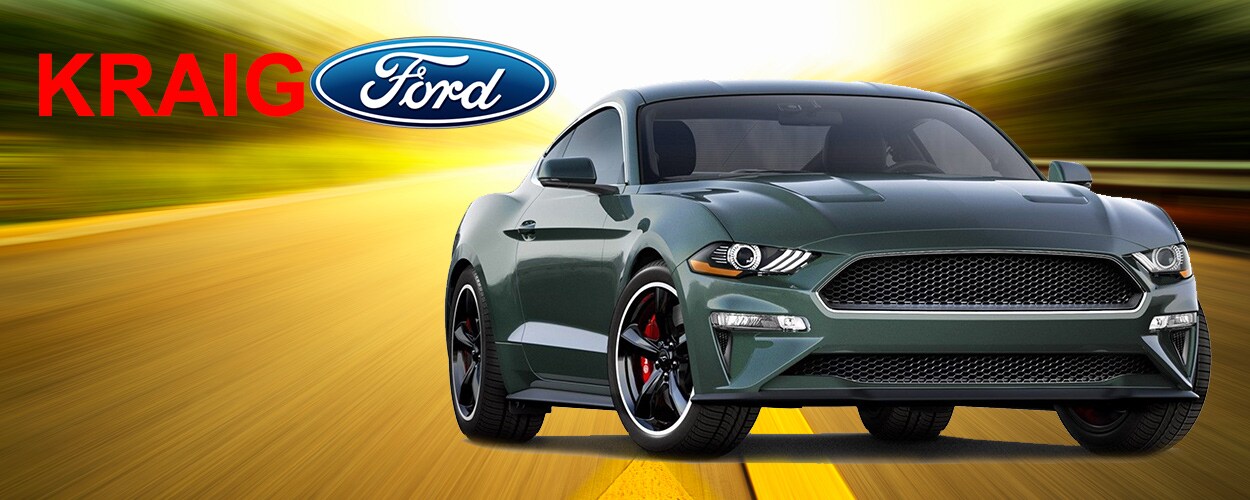 The 2019 Ford Mustang: Boosted Performance
Some of our Oskaloosa customers have asked why a performance car like the 2019 Ford Mustang would start off with a four-cylinder engine. Quite simply, because it's not your average four-cylinder. The base 2.3l EcoBoost engine produces a whopping 310 horsepower. That's certainly nothing to scoff at, and this engine provides a great balance of power and efficiency for many Oskaloosa owners. Stepping up to the Mustang GT brings a powerful 460 horsepower V8, allowing you to live out your street-racing fantasy. But if you're looking for the ultimate combination of performance and style, the special Bullitt trim has enthusiasts truly excited.
Named for the seminal film Bullitt, which features possibly the most iconic chase scene ever filmed, the 2019 Ford Mustang Bullitt model replicates the Highland Green of Steve McQueen's Mustang from the film, as well as other aesthetic and performance changes. The rear spoiler has been removed, evoking a more vintage look, and Bullitt badges add a unique touch to its appearance. Performance enthusiasts will also love the extra 20 horsepower, accomplished with a modified intake manifold. But no matter which engine you choose, it's clear that the 2019 Ford Mustang brings the performance that has made it one of our most enduring muscle cars.
Driving & Features
Now, anyone in Oskaloosa looking at the 2019 Ford Mustang wants an exciting driving experience, but not necessarily at the cost of comfort. The Mustang's suspension is surprisingly forgiving, and there are several options for tuning the suspension to your needs. This means the 2019 Ford Mustang is just as good as a daily driver as it is out on the racetrack. There are also important tech features available, such as Ford's Sync 3 system with Apple CarPlay and Android Auto, Bang & Olufson sound system, digital gauge cluster, and other convenient features. Safety tech isn't lacking either, with blind spot monitoring, collision detection and avoidance, lane keeping assist, rearview camera, and more. This means that Oskaloosa Mustang owners can feel confident around town and out on the highway.
Of course, those who want to maximize the driving dynamics of their 2019 Mustang can add Performance packages that bring larger brakes and wheels, wide summer tires, tunable suspension, and other features that will have performance drivers excited.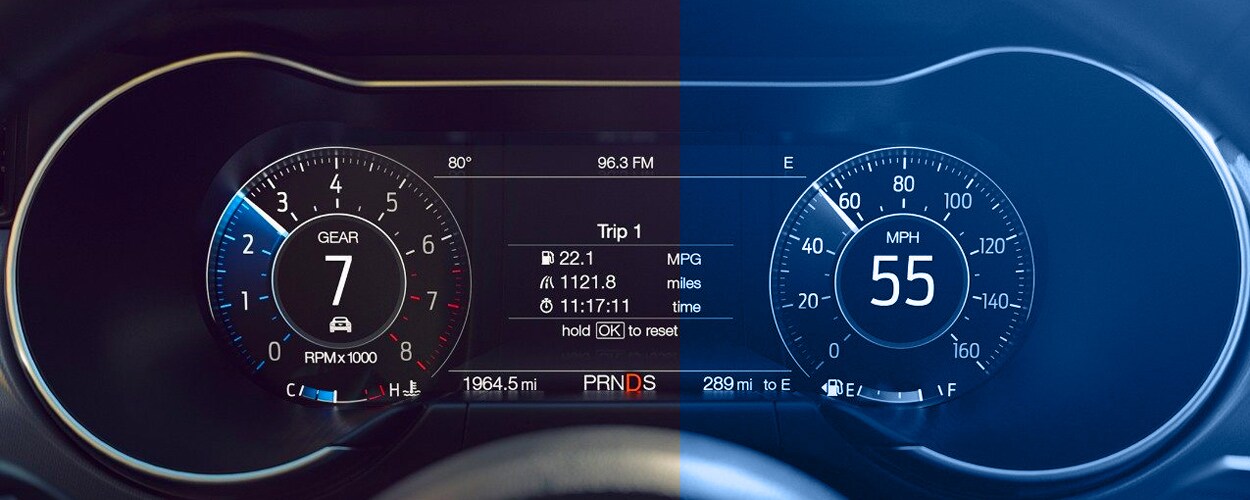 2019 Ford Mustang At Kraig Ford
Kraig Ford is the premier destination for Oskaloosa shoppers interested in the 2019 Ford Mustang. Conveniently located at 1201 S 17th St in Oskaloosa, our friendly staff can answer questions about our vehicles, financing, and appraisal of your trade-in. Just stop by the dealership, or give us a call at 877-414-3717 to schedule your personal test drive of the 2019 Ford Mustang. We'll look forward to hearing from you, and hope you're as excited about the new Mustang as we are.